Resistance Band Training To Increase The Arm Muscles Strength In Swimming Athletes
Rusmi Rusmi

Universitas Muhammadiyah Palopo

Andi Heri Riswanto

Universitas Muhammadiyah Palopo

Rachmat Hidayat

Universitas Muhammadiyah Palopo

Ahmad Ahmad

Universitas Muhammadiyah Palopo
Abstract
This study aims to determine the effect of resistance band training on arm muscle strength in freestyle swimming athletes at Palopo city swimmers. The method used in this study is an experimental one-group pretest-posttest design with a quantitative approach from the research that has been carried out on the effect of resistance band training on the arm muscle strength of swimming athletes in Palopo. And The result of this research shows an increase in arm muscle power by applying resistance band training on Palopo swimming athletes. Thus, there is a significant relation between Resistance band training towards the arm muscle power of Palopo freestyle swimming athletes.
Keywords:
Resistance band training, strength, swimming
Downloads
Download data is not yet available.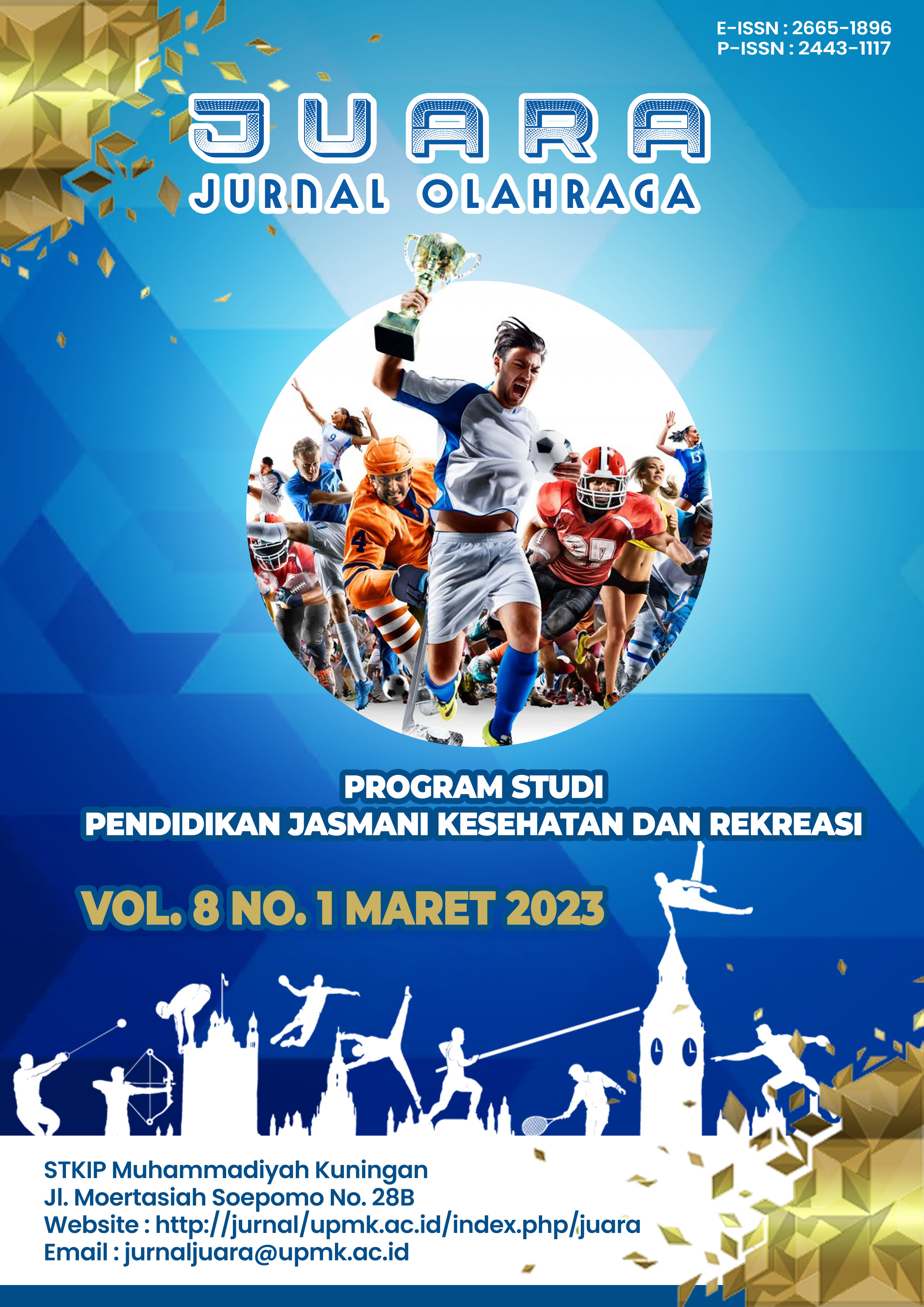 How to Cite

Rusmi, R., Riswanto, A. H., Hidayat, R., & Ahmad, A. (2023). Resistance Band Training To Increase The Arm Muscles Strength In Swimming Athletes . JUARA : Jurnal Olahraga, 8(1). Retrieved from http://jurnal.upmk.ac.id/index.php/juara/article/view/2583

Abstract viewed = 66 times