The Performance of Futsal Coaches In The Application Of Process Methods And Training In Bandar Lampung City
Mirza Asmara

Universitas Negeri Jogyakarta

https://orcid.org/0000-0002-0930-003X

Ali Munir

Universitas Negeri Jogyakarta

Znzabil Adwa Fitrian

Universitas Negeri Jogyakarta

Surisman Munir

Universitas Lampung

Joan Siswoyo

Universitas Lampung
Abstract
This study aims to determine the performance of futsal coaches in Bandar Lampung City who have many coaching licenses but have no achievements at the regional and national levels and how to apply the coaching method and process of coaches in the city of Bandar Lampung who have coaching license level 1 AFC 9 coaches and level 1 National 16 coaches this research is a type of evaluative descriptive research using the approach method evaluative, The instrument in this study uses nontest techniques described by the data, namely from the answers to the questionnaires that have been filled in by respondents, namely, data analysis techniques in this study using quantitative descriptive analysis. Based on the results of the research, the author can conclude that the reason why futsal in Bandar Lampung city does not perform well at both the provincial and national levels, in this case, in addition to human resources that are still left behind, several things underlie this such as there are still many coaches who do not carry out their duties properly, this happens because coaches in the city of Bandar Lampung do not carry out their responsibilities by the performance standards of coaches who have Was.
Keywords:
Performance, Coach, Futsall
Downloads
Download data is not yet available.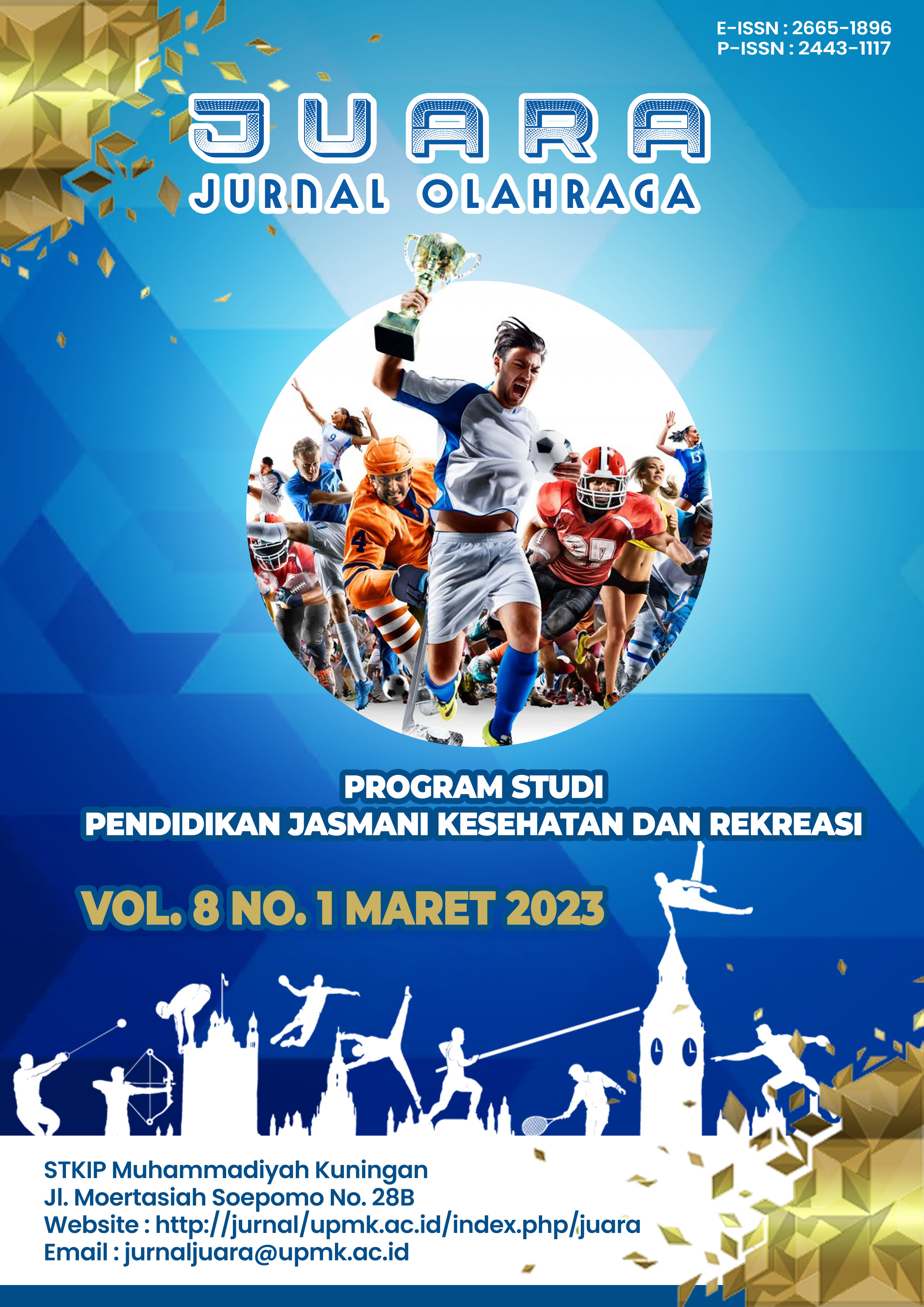 How to Cite

Asmara, M., Munir, A., Fitrian, Z. A., Munir, S., & Siswoyo, J. (2023). The Performance of Futsal Coaches In The Application Of Process Methods And Training In Bandar Lampung City. JUARA : Jurnal Olahraga, 8(1). Retrieved from http://jurnal.upmk.ac.id/index.php/juara/article/view/2579

Abstract viewed = 107 times